I figured I'd share this list since I can personally vouch for the top two. Revlon ColorStay liquid liner in a pot is my liquid liner of choice! I was introduced to this by Ren of MakeupbyRenRen when we all used to share haul posts and starting out on the blogging scene. I've tried to stray to see if there was something out there equally as good... and I always came back home!
Maybelline NY Expert Eyes liners are liners my sister DarbyGirl/Toni would use interchangeably with CoverGirl Eye and Brow Makers for her brows. She's an OG... she still uses the liners and doesn't use powder and brush like I've switched to.
See the eyeliners that readers say are topnotch and cheap
This is a TotalBeauty.com eye makeup article
The million-dollar question is … can you get a great eyeliner without breaking the bank? Well, according to our honest and loyal Total Beauty reviewers, the answer is yes. To prove it, we've compiled their favorite eyeliners that cost less than $10.
TotalBeauty.com average member rating: 8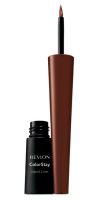 "It's super black, goes on very easily with the felt tip, dries quickly, never smudges/transfers/slides, and is affordable!"
No. 15: Maybelline New York Expert Eyes Twin Brow & Eye Pencils, $2.99
TotalBeauty.com average member rating: 8.1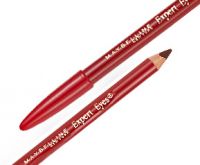 "I've been using this product forever. It lasts forever and [the] price is great."
TotalBeauty.com average member rating: 8.3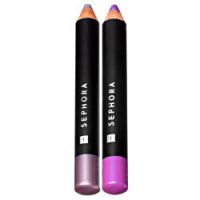 "What a nice surprise! This pencil is fantastic ... and it's only five bucks!!"