I took this quiz and omg it was spot on. I never really listen to quizzes because they can be broad and general, but I think this one fit me to a T! If you all want to discuss your results, let me some feedback in the comments. I'll also share my results. I was being completely honest when taking the quiz. Are you really drinking 8 glasses of water? Tell the truth! LOL!
Find out if your routine is really getting rid of excess dirt and oil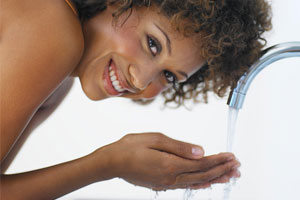 Everyone slacks on their skin care now and then but do you do it too often? Cleaning skin correctly is vital for a clear complexion. Find out if you need to step up your regimen.