It's true! You can get gorgeous liner for way cheap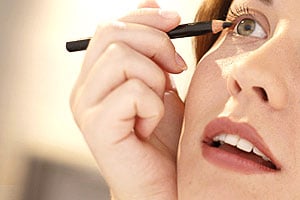 Before you shell out a bunch of cash on makeup for those holiday parties, check out this roundup of the best eyeliners under $10. There are tons of shades and types, from pencils to liquids, so there's no reason you can't get the look you want for cheap.
Check out this list! I hope it helps you!
My favorite eyeliners under $10?
L'Oreal liquid kohl pencil
L'Oreal HIP metallic liners
Milani metallic eye liners
NYX lip and eye liners
Maybelline and L'Oreal liquid eye liner (in the little pot with long stick handle)